all about the work of
Emily Larned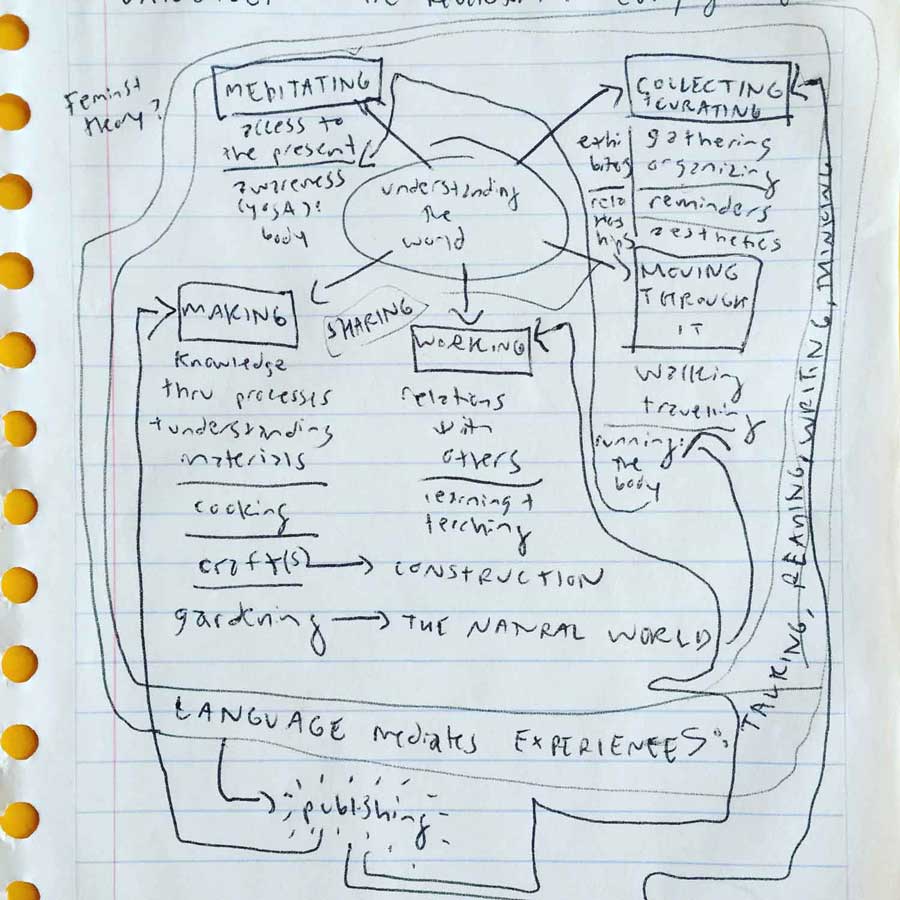 Emily Larned is a printer and publisher, artist and designer, writer and educator. She makes things by hand (things like publications, meals, sweaters, this website) and organizes collaborative, socially engaged art projects. She is co-founder of Impractical Labor in Service of the Speculative Arts (ILSSA), a membership organization and publishing platform which investigates ideas about work and what we value. Through her imprint Alder & Frankia, she publishes handmade, collaborative books with other artists, thinkers, and doers. Emily likes working directly with materials to learn, and lets the inherent feedback loop of making and testing determine the form. She's not so good at following instructions. She prefers the artistic, investigative, and social aspects of work.
Emily's artist books and publications are collected by over 70 institutions internationally, including the Tate, the Brooklyn Museum, the V&A, and the Smithsonian, and are exhibited around the world. She graduated from Yale School of Art with an MFA in Graphic Design.
She has been publishing since 1993, when as a teenager she produced her first issue of Muffin Bones zine (later followed by Memorytown USA zine, Parfait zine, and many artist books under the imprint Red Charming). She learned letterpress printing from Robin Price while an undergraduate at Wesleyan University, and she served on the Board of Booklyn Artists Alliance for eight years. She has curated several exhibitions of independent publishing, taught at every education level from after-school program through MFA, and has presented about her work at dozens of institutions. Emily is currently Chair and Associate Professor of Graphic Design at SASD, University of Bridgeport, in Connecticut. She will be on sabbatical from 2017-2018, alternating between Bridgeport-based studio practice and residential project-based exhibitions at Visual Studies Workshop (Rochester, NY) and Ringling College of Art (Sarasota, FL). She will also be teaching classes in graphic design at Anhui Polytechnic University (Wuhu, China) and in letterpress printing & publishing at Colorado College (Colorado Springs, CO).
Her studio RCHQ is located in the American Fabrics Arts Building in Bridgeport. Subscribe to the (infrequent, promise!) RCHQ New News newsletter and / or follow on Instagram to hear about new publications and projects.
And / or: write to Emily at [email protected].
CV